B2E April 2020 Newsletter
Welcome…. when we prepared last month's newsletter no one was predicting the scale and severity of the Coronavirus pandemic. Now we are learning to adapt to a radically different world where our social frameworks are broken and we realise we will lose many people before their time. A shocking forward to this month's letter.
However, at B2E Consulting we will do our best to continue to serve our clients and stakeholders, to support government advice completely and remain mindful of our future aspirations that will return once the virus is defeated.
We are fortunate to have a very distributed and flexible operating model with most of our partners working from home and a consulting community of over 20,000 independent consultants also distributed across the UK.
During these testing times we will be increasing our efforts to provide virtual social support, moving our regular evening meetings to a webinar format and encouraging consultants to contact us via email, skype, phone. Our virtual doors are open and we are eager to talk.
We hope you find this newsletter helpful and want you to stay safe.
Tony McNeill – B2E Consulting Founding Partner
In this monthly newsletter edition and with the impacts of Coronavirus and subsequent lockdown at the forefront of our mind here at B2E, we look at some ways we can help our consulting community. We address areas such as the emergency IR35 changes, flexible working and share information about some pertinent service offerings and consulting topics, as well as recent relevant blogs and videos. Our first webinar takes place on Wednesday 1st April and will focus on Government Support for Consultants.
And finally, do take this opportunity to update your details with us.
Webinar Series
We are running a series of Webinars designed to be a positive use of your extra time during the outbreak. The full list of Webinars running in April can be found here on our Events Pages.
The first session this week at 11.30am on 1st April focuses on Support Offered by the Government. B2E Principal Ian Busby shares his insights on:
* What is available ?
* Does it apply to you?
* Holidays and furlough.
Insights: Working from Home? No Change Here
Read the latest blog from B2E Partner Julie Crawford who discusses the challenges of Working from Home – and how B2E has been adopting this model since its inception in 2004.
Changes to IR35
Our friends at QDos Contractor look at the recent changes to IR35 and discuss the implications of the delay. They also provide a very useful Q&A.
Insights: Leadership Isn't Just For Leaders
We asked our Development & Coaching Services Principal, Simon Rickman what being a leader means to him.
Videos
Over the last week, we have started work on some informal filming with B2E team members while they are working from home during the current crisis.
The aim of these short videos is to provide useful information, learning and relevant tips for this current period of change. Click to watch the first 2 short videos: "Top Tips For Consultants" and "Make Yourself LinkedIn Visible"
Service Offerings: Enterprise Architecture & Corporate Strategy
B2E Enterprise Architecture Lead Principal Shahid Mahmood explains how B2E helps clients to envision, plan, develop, and evolve their Enterprise Architecture to achieve tangible business outcomes.
B2E's Corporate Strategy Services Principal Andrew Turner shares B2E's unique solutions to building a Corporate Strategy built on a wealth of Strategy expertise gained over many years of working with Blue Chip companies on important and transformational programmes.
B2E Networking Drinks – March Cancellation and Further Events
We are very sorry that we had to cancel the March Networking Drinks at short notice. We have also had to postpone some other face-to-face events, but we look forward to creating a revised schedule once government guidance changes and are excited by our new alternative webinar series.
Please keep checking our Events Pages accordingly.
Although the wider Community Networking get-together was postponed, the B2E Team still decided to meet virtually for a few drinks instead! We look forward to seeing you at our next face-to-face event later this year.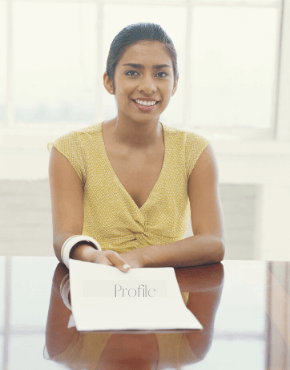 Update your Consulting Profile
Take the opportunity to review the consulting profile you have registered with us and to update your latest details. We may have an old copy of your profile which does not reflect your recent projects and achievements.
Tell us what types of opportunities you are looking for next, when you are coming free, or even set up an automated search agent.